Sto Specialty Products

Specialty products for Unique Construction Solutions


Overview
Sto Australia is primarily focused on bringing Sto's collection of high-quality render systems, textures and finishes to the Australian market. However, Sto's range of construction systems covers much more than just render. From insulation to acoustics, and much more, Sto has a solution for nearly all design requirements.

While these products are available to all Australian customers, delivery times may vary as they are imported from our Sto warehouse in Germany. For more information on these products, how they can be used for your build and for time-frames regarding delivery, please contact us.
---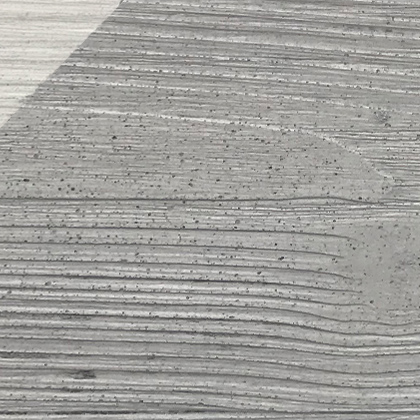 StoVeneer Wood is a simple, cost-effective and time-efficient approach to achieve the authentic look of timber board or board form concrete. It is designed for the creation of architecturally accentuated exterior surfaces, interior walls and feature areas.

For new builds or renovations, the application of StoVeneer Wood is possible over a wide range of substrates. It is reinforced with a Sto Render System for maximum system longevity and is covered by a Sto Warranty, delivering a durable and low-maintenance solution for all architectural and construction demands, residentially and commercially.
Download Brochure
StoVeneer Wood Data Sheets:
TDS
SDS
StoVeneer Wood panels can be painted using StoColor Maxicryl or stained with StoAqua Top Satin for a realistic timber look. Sample StoAqua Top Satin shades are below, view the brochure or Contact us for more options.
---
StoSilent Acoustic Systems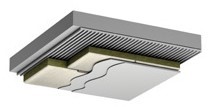 StoSilent Direct System




StoSilent Distance System
Effective acoustic solutions are becoming increasingly important in modern architecture. Even during the planning stage, ways to positively influence the sound of a room as inconspicuously as possible is a major consideration. Ultimately, the way a room is perceived depends heavily on how it is heard, and seen, by those who use it.

At Sto, we have been researching this topic for over 25 years. Our aim has always been to provide you with the means and materials you need to design acoustically perfect rooms that look as good as they sound.
Download Brochure
Click here to be directed to our StoSilent data sheets.
StoSilent Direct
StoSilent Direct is a mineral fibre board system which offers seamless ceiling and wall solutions, yet provides a particularly economical option especially for the creation of visible joints. It requires no sub-construction, and can be applied directly to walls and ceilings. It represents a highly sound absorbent solution that is especially suited where room height is restricted, with a full range of StoSilent surface finishes.
StoSilent Distance
It's hard to imagine modern architecture without large, clean, seamless surfaces. The StoSilent Distance board system allows you to create these types of sound-absorbent walls and ceilings, in situations where they must be suspended to reduce room height, accommodate services or to achieve a certain aesthetic.
---
StoTherm Insulation Systems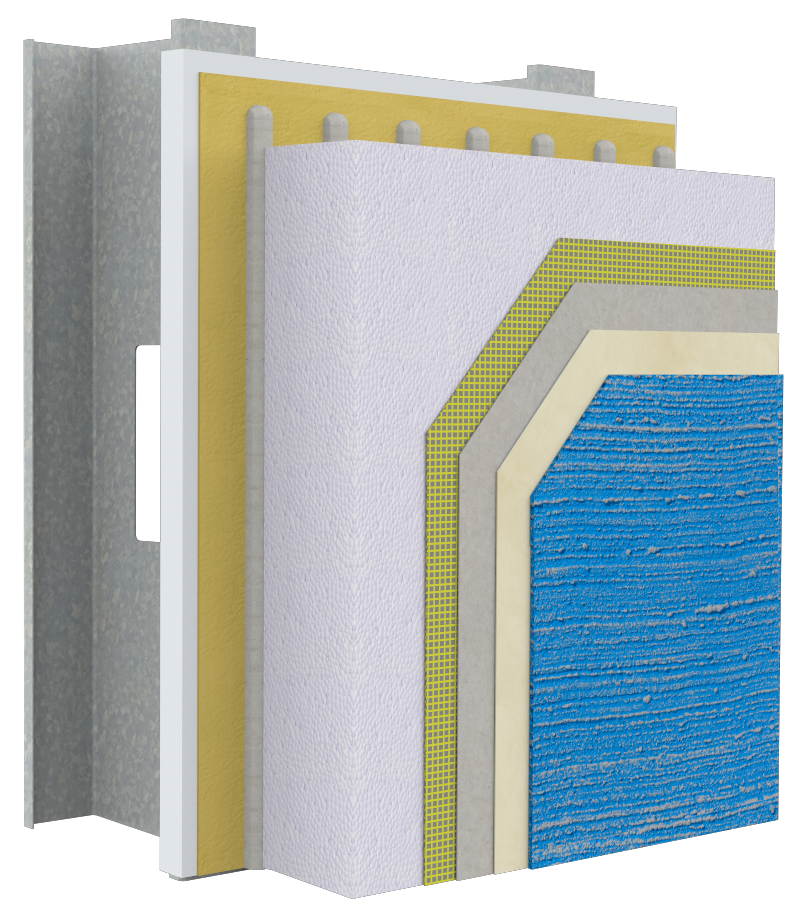 StoTherm Insulation is an exterior insulation finishing system (EIFS) for timber, steel frame and concrete masonry construction. Consisting of 40 to 100mm+ thick EPS StoTherm Panels or Sto Therm+ Panels which increase R-values by up to a further 20% for better energy efficiency and savings.

Sto, a world leader in manufacturing insulated render systems has provided over 150 million square metres of insulated cladding to date and has been tried and tested in every climate around the world for proven insulation performance.

StoTherm Insulation Systems are highly flexible and can be used over a variety of substrates. The most commonly used with StoTherm are timber/steel frame construction and concrete/brick masonry construction. Your Sto representative will work with you to devise a solution as to which StoTherm system is ideal for your structure, whether it's old or new.
Download Brochure
---
A rendered ventilated rainscreen facade system. The StoVentec R combines mechanical efficiency with a broad scope for individual design. The StoVentec R system is fixed to the exterior wall with a highly-engineered adjustable aluminium sub-construction with cavity between the facade and the render carrier board. This can be part-filled with insulative materials as specified for effective external wall insulation. Thanks to the ventilation of the system, the substrate and optional insulation remain permanently dry, protected and functional.

With almost no limits to facade design due to the flexible sub construction, sustainable recycled glass carrier boards and the variety of finishing renders in any colour, StoVentec R allows for outstanding designs to be realised.
Download Brochure
StoVentec R Data Sheets:
TDS
MSDS
SDS
---