Cement Sheet Construction

Render Systems for Cement Sheet Construction


Overview
StoArmat Render Systems provide the perfect reinforcing render to ensure maximum system reliability for fibre cement sheet construction.

StoArmat, an organic, cement-free and breathable, high-impact render, with a crack resistance six times higher than that of standard cementbased plasters, ensures maximum system reliability for your building facade. Finished in a choice of different Stolit coloured finishing renders and StoColor for a complete weather tight solution.

At Sto, we aim to offer our customers maximum quality and protection; that is why we continually optimise our systems, utilising the latest building technology providing an innovative edge. Take a look at a facade solution that works as promised, demonstrably better.
---
Gallery
Click here for additional photos. Click on a thumbnail for a larger image.
Click here to hide images.
---
StoArmat Render System

StoArmat is a BRANZ appraised exterior render system that provides the optimal protection and durability for Cement Sheet construction. Before the system can be applied the surface is sealed and all joints are then flushed using StoArmat render embedded with Sto Jointing mesh for reinforcement. StoArmat render and glass fibre mesh is then applied over the full substrate, providing engineered reinforcement to reliably dissipate tensile, seismic and shear stress. Finished with perfectly interlocking components: Stolit fibre-reinforced coloured finishing render plus StoColor; creating a 4mm weather tight reinforcement system for reliability and protection that surpasses the facade durability requirements.
Installations are carried out by a Sto Registered Licensed Building Practitioner with the added protection of a StoArmat 15 Year Warranty and StoService Assurance, guaranteeing building code compliant materials are used and application meets building code standards, including a service plan for long-term security.
StoArmat Render System
Click on each of the layers below to view the components of the system.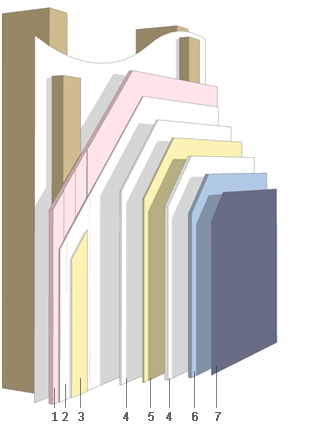 01
Substrate: Cement Sheet
A range of different thicknesses - 6.0, 7.5 and 9.0mm as specified. Installed by builder.
02
Primer: Sto Putzgrund
Water based primer in a pail, containing an organic binder and good adhesion properties.

03
Joint treatment:
Sto RFP / Sto Jointing Mesh
Easy to install, meeting the highest requirements for crack, stress and alkalinity resistance.

04
Reinforcement Render: StoArmat Render
An organic, weather resistant, cement-free and breathable, high-impact render, with a crack resistance six times higher than that of standard cement-based plasters.


05
Plus: Sto Glass Fibre Mesh 4/7mm
Easy to install, meets the highest requirements for crack, stress and alkalinity resistance.

06
Finishing Render: Stolit Renders
Organically bound, highly weather resistant, strong, hard-wearing, impact-resistant, pre-coloured finishing renders. (No cement)
Stolit K Range
Stolit MP & MP Natural
Stolit Milano

07
Coating:
StoColor coating based on IQ Net Technology for functional facades.
StoColor Lotusan
StoColor X-black
StoColor Maxicryl
StoColor Lastic


BRANZ Appraisal 468

StoArmat 15 or 20 Year Warranty with StoService Assurance
---
Finishes
Stolit: Coloured Finishing Renders
Stolit organic finishing renders are manufactured in Germany incorporating the latest technology; certified globally and successfully applied to rendered substrates in every climatic zone for over 50 years.
The Stolit range provides the perfect combination of properties: durable, strong, hard-wearing, impact-resistant, malleable, weather-resistant, colour-stable and highly resistant to microorganisms. In addition, its vapour permeability allows your building to breathe while still repelling water.
Coloured Self-Gauging Float Finish Renders:

Stolit K 1.0mm

Stolit K 1.5mm

Stolit K 2.0mm

Stolit K 3.0mm

Coloured Fine Float, Sponge, or Light Adobe Finish Renders:
| | | | |
| --- | --- | --- | --- |
| | | | |
| Stolit MP | Stolit MP Natural | Stolit Milano | |
---
Facade Paints
The StoColor finish, a serviceable coating embodying intelligent technology for a range of surface functions to compliment the architectural structure and design. The StoColor System, with 800 shades or matched to any colour using the Sto Spectrometer, provides a clear framework and systematic approach to colour based on integrated layers, combining texture and colour for aesthetic appeal.
Product
StoColor Lotusan
The tried-and-tested facade paint with patented Lotus-Effect® technology for facades that stay clean for longer.
StoColor X-black
Strong colours for cool facades. Matt finish facade paint for dark coloured facades.
StoColor Maxicryl
Acrylic facade paint with high covering power for a natural look.
StoColor Lastic
Elastomeric durable facade paint.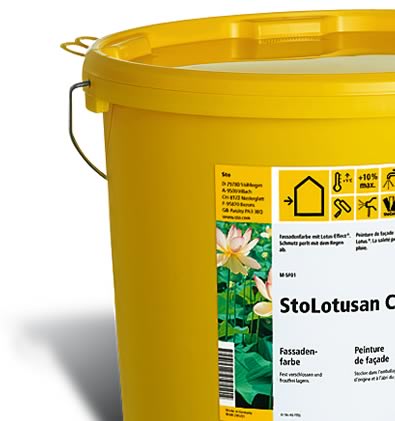 ---
Download a Data Sheet:
Technical Data Sheet (TDS) / Material Safety Data Sheet (MSDS) / Sustainability Data Sheet (SDS)


Primers / Sealers:
Reinforcement Mesh:
Reinforcement Render / Base Render:
Finishing Renders:
Coatings:
---
Specifications & BRANZ Appraisal
Download a Technical Specification
Please contact sales@stoaustralia.com.au to receive an editable specification or copy of a BRANZ appraisal
---
Download a Detail Set
For StoLite Stucco details or detail sets please contact us.
---
Disclaimer: These drawings have been issued as a guideline. The sequence work covers various building components, each trade is responsible to ensure their elements are fully installed, including all waterproofing / sealant / flashings as is applicable.
Last updated March 2021