Mission
Protecting the Natural Basis for life while Improving the Quality of Life.
Sto is a leading supplier of exterior facade insulation systems and manufacturer of high-quality exterior & interior render cladding systems and coatings worldwide. As the authorised subsidiary of Sto in Australia, we are committed to the Sto philosophy, "Building with conscience". Having developed a full range of render systems, and that have been tested and certified by BRANZ for use in Australian construction industries, Sto is recognised as an industry leader in exterior and interior render systems, coatings, finishes, and restoration markets.
People and Architecture, Sto provides the link.
Architecture plays an important role in our lives. It lends urban and rural landscapes character, and should ideally be embedded in an intact environment. For us, "Building with conscience" means enhancing functionality and aesthetics on a sustainable basis and creating an environment in which people feel at one with their surroundings. Apart from researching, developing and marketing Sto products, systems and services, we also attach great importance to optimising the value added process for trades people, architects and building owners alike.
---
History
The past is our link to the future; As the potential of a tree hinges on a seed and good ground, the strength and sustainability of a company relies on the calibre of its management, ability of its staff and economic circumstances for sustained growth.
The Sto Group, an international company with its head office in Weizen, Germany, can trace its origins back to a lime and cement works established in 1835. After acquiring the company in 1936 it was the Stotmeister family's development of cement free organically bound renders in 1955 and the StoTherm Classic insulation system in the 1960s that has sustained Sto's success. Today, Sto remains committed to those primary objectives of delivering high-quality products for sustainable, environmentally-friendly construction.
Today, Sto offer a full range of paints, plasters, renders and insulation systems for both interior and exterior use. With other Sto subsidiaries producing StoVentec exterior insulated facade rain screen's and StoSilent acoustic interior panelling, our range of innovative products contains a solution for any construction problem.
The Sto Group purchased Unitex Australia in 2019, to begin it's foray into the Australian market. Unitex is a premier manufacturer of wall and render systems, acrylic textures and architectural mouldings located in Melbourne. Unitex was formed in 1983 by two expert plasterers who utilized their experience to develop a product range that was relevant to the Australian market. Since then, the company has continued to grow and is today a leading force in the Australian render industry. Unitex is proud to represent The Sto Group in the Australian market, as Sto Australia Pty Ltd, and is dedicated to providing the quality products and service that Sto is known for worldwide.
---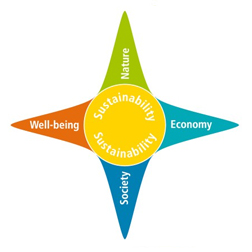 Sustainability
Sto is a technology leader in the field of sustainability for modern construction, with sustainable systems ranging from globally successful facade insulation through to active renders and coatings, and acoustics.
The Sto "sustainability compass" is the basis of our sustainability strategy and helps to manage new challenges as they emerge. It encompasses four areas: well-being, ecology, economy, and society.
Well-being – Sto products are designed to contribute to the overall sustainability of a project, providing benefits including; protection and extended life cycle of building facades; reduction of maintenance requirements; health and well-being; as well as being free of solvents, plasticisers and extremely low on emissions. More-over many of our products are certified to accredited standards and include performance declarations such as Environmental Product Declarations (EPD's) and in-house Sustainability Data Sheets (SDS).
Ecology – Sto's core business is the manufacture of facade systems that contribute to significant savings in energy use through the effective insulation of buildings. Sto energy-efficient facade systems make a significant contribution to environmental protection by reducing air pollution and improving the global climate. In fact, since 1965, the use of Sto facade insulation systems has resulted in a reduction of carbon dioxide emissions by over 247 million tons.
Economy – Sto has positioned itself in the building coatings market as a supplier of quality products and systems with a high degree of technological expertise and services. Sto incorporates sustainable practices throughout its state-of-the-art production facilities. Earning ISO 9001 certification for its quality management system and ISO 14001 certification for its environmental management system. These certifications relate to the entire process chain, from the procurement of the raw and recycled materials, to production, packaging and logistics.
Society – Commitment to social issues forms part of a long-standing tradition at Sto. We assume responsibility for our employees as well as the places we work in and the people we work with. Sto Australia supports many of our employees as they commit themselves to social projects outside of work, plus we are also committed to supporting organisations through sponsorship.
Sto's Sustainability Credentials
EN ISO 14001:2015 certification for our environmental management system.
The first manufacturer to reduce the level of VOC's from all water-based coatings long before any regulatory requirement.
Sto has attained Environmental Product Declarations (EPD's) for all its essential render products.
Our products contain up to 96% recycled materials.
Removal of an estimated 247 million tons of CO2 from the environment since 1965.
Sustainability Data Sheets (SDS)
Sto offer a voluntary product declaration to help meet the growing demand for life cycle, environmental and health information, including any certifications. Sto Sustainability Data Sheets are being continuously issued and updated, until eventually, all Sto products will have a Sustainability Data Sheet (SDS).
View our Sustainability Data Sheets (SDS)
---